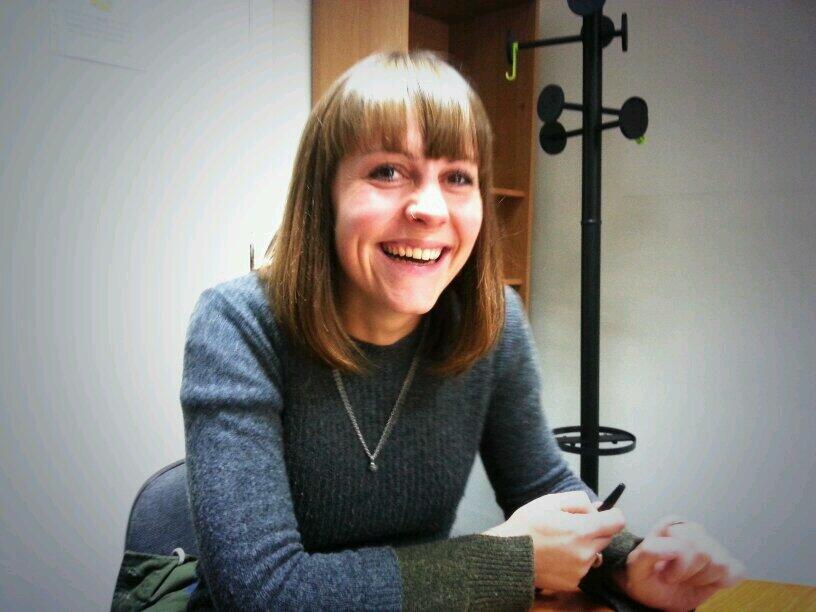 My name is Polly Jarman and, as I am nearing the end of my first day as the new Play on Pedals Development Officer, I would like to take this opportunity to say hello and to introduce myself.
I am very excited to be working for CTC alongside Cycling Scotland, Play Scotland and the Bike Station to deliver Play on Pedals. I have fond memories of riding my bike as a small child around the Forest of Dean, where I grew up, and am very happy to be part of a team enabling more children to share similar experiences.
I remain a keen cyclist and, as I have just moved up to Glasgow, having spent the last few years working with an environmental education charity in London and South America,  I am looking forward to cycling around, visiting communities and nurseries and getting to know the city and it's people.
There will be lots of new developments for the Play on Pedals project in the coming months, including meeting new stakeholders and our official launch event, not to mention choosing our Play on Pedals mascot from our fantastic drawing competition entries. Please do keep an eye out for updates on this blog and through our twitter and Facebook pages. Or even better -please get in touch if you are interested in being involved with the project. I look forward meeting you in the near future!